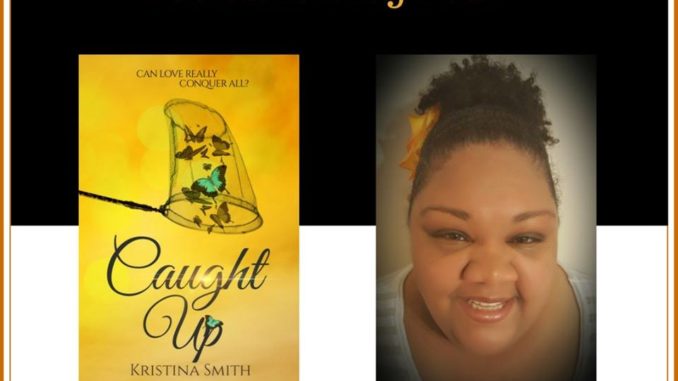 Today are author spotlight is Kristina Smith author of Caught Up.  We are proud to participate in the #SeducingThePenBookTour with Black Pearls Magazine  at www.blackpearlsmagazine.com as they celebrate African American authors.  Sistah's Place features indie authors during the month of October.    
Take a listen to Kristina reading the first chapter and learn more about the author Kristina Smith
http://www.audioacrobat.com/note/CPpLq4Xk/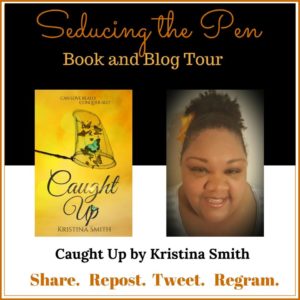 Book Excerpt:
A group of friends brought together by blood, fate, and circumstances is about to learn that life is full of ups and downs, joys and sorrows, and love and loss. Kennedy Valentine-Daniels is a force to be reckoned with, and sustained in life by her faith in God, inner-strength, and the family and friends that surround her. Unfortunately, sometimes they are the same people who test her sanity-especially her husband, Preston. Michalah Valentine, Kennedy's baby sister, hates traveling outside of her box. However, when events in life annihilate her box completely, Michalah must somehow learn to survive. Nevertheless she is fun to watch!
Newlyweds, Jordan and Maxwell Banks are living in bliss-until something from their past threatens the foundation of their relationship. Is the Honeymoon over? Tia St. James is the wildcard of the group and Kennedy's closest friend. She finds love again in an old friend, after a stale relationship ends. But there is only one problem: now her friendship with Kennedy is in jeopardy.
Order Caught Up by Kristina Smith  Available on BN, iBooks and Amazon https://itunes.apple.com/us/book/caught-up/id942688126?mt=11  https://www.amazon.com/Caught-Up-Kristina-Smith/dp/1483417611  https://www.amazon.com/Caught-Up-Kristina-Smith-ebook/dp/B00R1PINS8 Romance, Interracial Love, Betrayal, Suspense, African-American Fiction, Humorous and Friendship.
Photo courtesy of Black Pearls Magazine