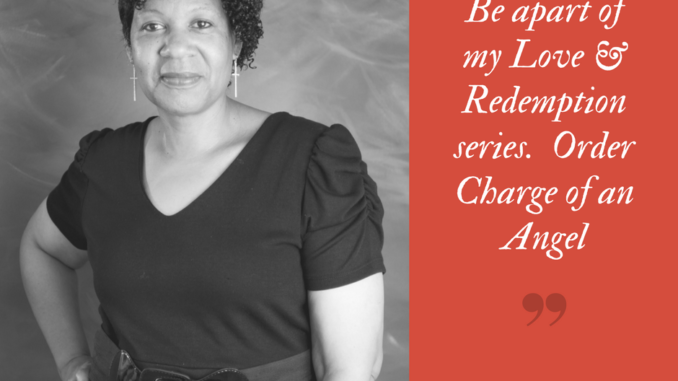 Check out our Author spotlight feature with Linda Diane Wattley.  Here latest novel is from the Love & Redemption Series titled Charge of an Angle.  Promoting the storytellers who share empowering, thought provoking, and inspiring stories.  Have you read Charge of an Angel?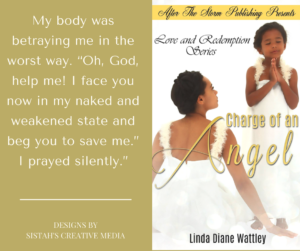 Promotional Designs by Sistah's Creative Media
Book Excerpt teaser:
My name is Leona Tillard and I need your help. You see, I have been spending my whole life trying to know who I am. I was born and raised in Akron, Ohio, and a product of a temporary single-parent home, I was left without some pertinent information that could have possibly told me who I am. Eventually, still a child, my family structure evolved into a blended family situation. In silence, I cried far more than I laughed.
About the Author:
Linda Diane Wattley is a published writer who began her first work of art with poetry. The poem, "I Wish" appeared in the Poetry Gem of the American Poets Society. For over twelve years she had her own religious/philosophical column in the Frost Illustrated Newspaper titled "The Best Will Show Themselves".
Linda Wattley has appeared as a contributed writer for the online magazines including: Faith Writers, The Wright Side of Me Productions, The Blessed Room and Cheers where she shared Inspirational and thought provoking messages to readers. She is also a contributing of anthologies: The Triumph of My Soul edited by Elissa Gabriel and This Far by Faith with Vanessa Miller as editor.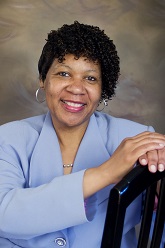 You can learn more about Linda D. Wattley by visiting her website and following her on social media.  Her novel Charge of an Angel is available on Amazon.  Order your copy today to start reading  book 1 of the Love & Redemption Series.  Follow Linda on social media to keep up with her events, book promotions, interviews, and appearances.
Website:
http://www.lindadianewattley.com/books/
Social Media:
https://www.facebook.com/Lindadianewattley
https://www.amazon.com/Charge-Angel-Publishing-Presents-Redemption-ebook/dp/B06XPNDS25/ref=sr_1_1?ie=UTF8&qid=1490554108&sr=8-1&keywords=Linda+Diane+Wattley
https://www.goodreads.com/author/show/14441999.Linda_Diane_Wattley
Promotional features partnered with Sistah's Creative Media.  Be sure to follow on Facebook and check out other promotional opportunities offered with custom designs.
https://www.facebook.com/SistahsCreativeMedia/