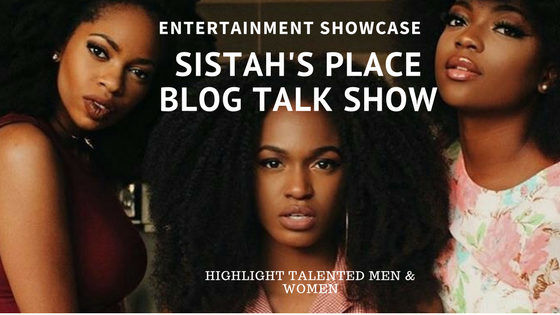 Have you been featured on our Blog Talk Radio Show ?
No! Sistah's Place Blog Talk Radio is the show that will allow you to showcase your gift and talent in film, television, music, and literary.  In 2017, we were awarded the Black Excellence Award by Black Pearl Magazine.  What an honor to receive such a prestigious award.
We are a platform that shine the light on talented men, women, and young adults following their dreams.  Let us highlight your talent on our show.
Get featured on our show to promote your novel, film, television, music, or play across a platform heard by a audience that loves a great book, good movie, amazing theatrical performance, or great music.
 Take a listen to our past interviews on our Blog Talk Show.  If you like to have your music featured on blog Talk radio for introduction or close the show out, please send a email to Letrise either on Facebook or at ltcarter7@gmail.com
More to come about Sistah's Place Blog Talk radio Show transformation December 2017.