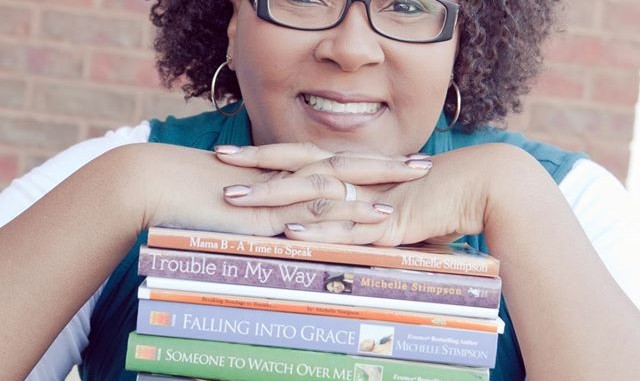 This was a special interview with three beautiful and talented women that connected and collaborated on projects together.  The ladies discuss their novels, inspirations, and collaborations.  Their stories are relatable and their audience can walk away with a message of empowerment and inspiration. Take a listen to our interview.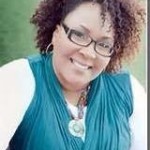 First, we have Michelle Stimpson is an educator, speaker, and a national bestselling author who has written more than 25 books and 50 short stories.  She has another novel to her series Mama B-A time to Plant and Stuck on You is the first novel in the Stoneworth series.
Excerpt from Mama B -Time to Plant
Mama B is back, and this time she has met her match in Dr.-Apostle-Prophet, etc. Falanda McPherson, the evangelist who has come to lead the fall revival at Mt. Zion. With her closest comrades away and other church members afraid of the minister, Mama B quickly becomes the one-woman hospitality committee.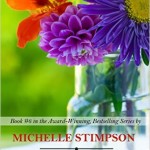 Thankfully, Falanda will be staying at the hotel…well…she was staying at the hotel until she managed to get herself kicked out.
Excerpt from her latest novel Stuck on You:
Back in college, Braxton Stoneworth and Tiffany Warren were just friends…until one spring night heightened their feelings for one another. Yet when they returned to school in the fall, Braxton made a decision that drove Tiffany to transfer schools and never look back.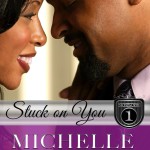 Now, nearly a decade later, they meet again as business experts vying for the same contract at a prestigious school. In addition to their professional competition, tensions mount as Braxton and Tiffany discover that they have two different versions of what happened to their romance so long ago. Can they overcome hard feelings and pick up where they left off?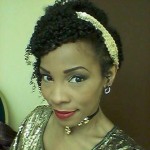 Second, we have Candice Y. Johnson who is author and choregrapher.  Her novel is  Practice What You Praise a series that you will not want to put down. 
Excerpt from Practice What You Praise
Pregnant and unwed, Jojo was quickly dismissed from the church's praise team, though the baby's father (a choir musician) remained in his position thanks to his familial ties at church. Two years later, Jojo believes she's paid the price for her choices and wants her spot back–after all, anyone who has ever seen her dance knows that she's anointed to praise Him in the dance. But how long must one "sit down" before being reinstated? Isn't a repentant heart and a humbled spirit enough?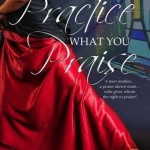 Pastor Trigg wants to lead the church in the right direction, but the congregation seems quite divided about how to move forward with letting Jojo–who is still in high school–dance in the sanctuary. Will allowing her to dance set a bad precedent? Can the members forgive and forget? While trying to sort through what's best for the church, his personal life seems to be a total bust. Will he ever find true love?
Third, we have CaSandra McLaughlin who is author of the Blended Blessings series that she collaborated with Michelle Stimpson.  CaSandra is living proof that your dreams can come true as she is walking in her dreams as an author and gospel radio show host.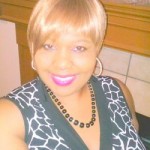 Book Excerpt Blended Blessings -Through it All Series
Angelia Holley knows she'd never win a mother-of-the-year award. But was her example so bad that it drove her daughter, Amber, to repeat the pattern of teenage pregnancy? And why did Amber pick J.D. of all people to father her baby? While Angelia is forming a bond with her stepdaughter, Skylar, twin sister Tyler isn't nearly as fond of the new "family" forming in the Holley household.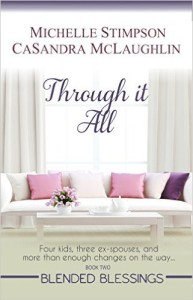 When Tyler starts to act out, will Angelia be able to keep her mouth shut and let her husband and the girls' mother work this out? And the baby of the family, Demarcus, suddenly wants to bond with his biological father. Should Angelia swallow her pride, overlook the years of lack of financial/emotional support, and allow Demarcus to form a bond with the man who has never been there for him? Join Angelia and Darren Holley as they continue with the growing pains of a blended family as they mature in their knowledge of the One who can help them through.
You can learn more about Michelle Stimpson, CaSandra McLaughlin, and Candice Y. Johnson by following them on social media.
Websites :
http://www.casandramclaughlin.com/
http://orderedsteps0.wix.com/orderedsteps
Facebook:
https://www.facebook.com/candiceyjohnsonauthor/?fref=ts
https://www.facebook.com/Author-CaSandra-McLaughlin-838462592941485/?fref=ts
https://www.facebook.com/MichelleStimpsonWrites/?fref=ts
Photo Credits: Courtesy of Michelle Stimpson, CaSandra McLaughlin, and Candice Y. Johnson
Book Excerpt resources
http://www.amazon.com/Through-All-Blended-Blessings-2/dp/1511946520/ref=la_B00U656GGG_1_1?s=books&ie=UTF8&qid=1455070678&sr=1-1
http://www.amazon.com/Practice-What-Praise-Candice-Johnson-ebook/dp/B011AXSIJA/ref=sr_1_2?s=digital-text&ie=UTF8&qid=1455071284&sr=1-2
http://www.amazon.com/gp/product/B019UN5BS8/ref=as_li_tl?ie=UTF8&camp=1789&creative=9325&creativeASIN=B019UN5BS8&linkCode=as2&tag=sisterlink05-20&linkId=L4VJONICBFDNDLXW