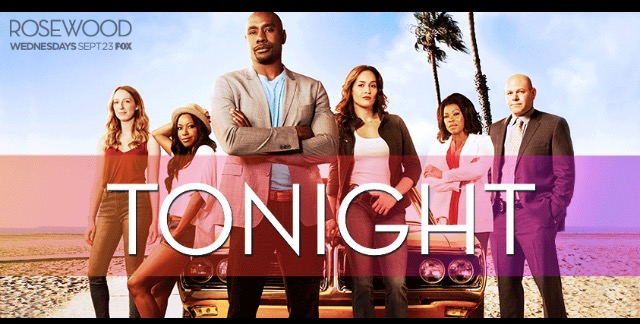 Last week was a premier week of hot new shows and the return of some of our favorite shows on Wednesday Nights on Fox.  I must say, Fox has stepped up their game with several new shows as they attempt this year to dominate the networks.
Let's start with new show Rosewood which stars Morris Chestnut on Wednesday nights on Fox http://www.fox.com/rosewood.  The show is about Dr. Beaumont Rosewood played by Morris Chestnut who assists the Miami Dade police with solving murder cases.  The show reminds me of CSI Miami, but without the doctor involved.  I am looking forward to getting into this show as it has a great cast line up such as Jaina Lee Ortiz who plays Detective Villa, Gabrielle Dennis as Pippy Rosewood, Domenick Lombardozzi as Captian Ira Hornstock, and Lorraine Toussaint as Donna Rosewood.
There is great chemistry between the cast and I am looking forward to see how the plots and story lines unfold.  I detect a love story brewing with the good doctor and detective, but time will only tell.
If you missed last week's premier, watch a clip from the premier last week:
http://www.fox.com/rosewood/full-episodes
Photo Source-Facebook/Rosewood by FOX