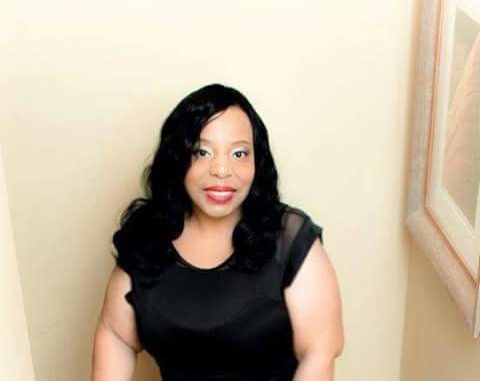 Our feature artist this week is Theresa Hodge. She is an Alabama native – loving mother, wife, sister, aunt and friend. She is at her best when she is able to bring happiness to others. This author loves to read almost as much as she loves to write fictional stories. She finds writing therapeutic at times, especially during the loss of her oldest sister from breast cancer, which birthed her "Ask Me Again" Series. This was her first but this compilation led to her writing several other books. These books include her bestselling Noelle's Rock series among many others. Additionally, Theresa has a love affair with poetry. She began writing poetry at an early age and it served as a catalyst for her growth as a writer.
 What is your latest novel?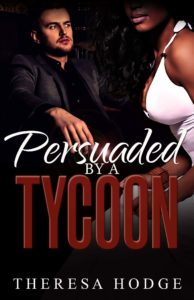 My latest novel is Persuaded By A Tycoon, is an Interracial/ BWWM love story. It's about a wealthy business man named Aizen Chaplin. Aizen is doing business at a Resort when he meets up with a new University graduate who just happened to be looking for a job. Kimberly Owens happens to be walking on the beach one night when Aizen is out jogging. He runs into Kimberly and knocks her down. She has a few choice words for him, but before it's over, he asks her on a date. To know what happens next be sure to one click http://amzn.to/2wB17z6 Persuaded By A Tycoon on 08/24/17.
Although, life got in the way my imagination always gives me a safe haven to go to and make up my own fairy tales from my imagination. Kimberly is like Cinderella in a sense. Instead of being swept off her feet by a Prince, it's a tycoon. Which is just as romantic to me, even though there are bumps along the way, I wanted Kimberly to receive her Happily Ever After.
What inspires you to write?
In the beginning, I wrote to fulfill a promise that I made to my oldest sister that died from breast cancer. Then, I wrote my way through depression from losing both my sister and my daddy in less than a year apart. In a two year span, I lost an uncle and my aunt/godmother as well. Those were dark days for me. I didn't know if I would ever be the same again. So, I wrote for my sister, I wrote to battle depression, and finally, I write for the joy it gives me. I know my loved ones would be proud of me. Their love is with me always, and I feel it daily.
What's next for you as an author?
I want to continue to write and hone my craft. I want to have some of my books turned into movies one day but only if it's God's will. I also want to make a difference to others. I think God will lead me to whatever he wants me to accomplish in due time.
You can connect with Theresa on social media as she loves to engage with her readers to hear their thoughts about her novels.  Don't forget to order your copy of her latest novel, Persuaded by A Tycoon.
Social Media and website
Twitter: (@Poetic__Life): https://twitter.com/Poetic__Life?s=09
Facebook: https://www.facebook.com/theresa.hodge.10
Like Page: https://www.facebook.com/askmeagainromanceseries/
Instagram: http://Instagram.com/gemini2goddess
Newsletter Sign-up: http://amazon.us9.list-manage.com/subscribe?u=ffde15be91b185d57d934a65c&id=1f6b614090
Website: https://www.amazon.com/Theresa-Hodge/e/B00J53PB3E
https://terehod.wixsite.com/mysite-1
GoodReads- https://www.goodreads.com/user/show/31547043-theresa-hodge