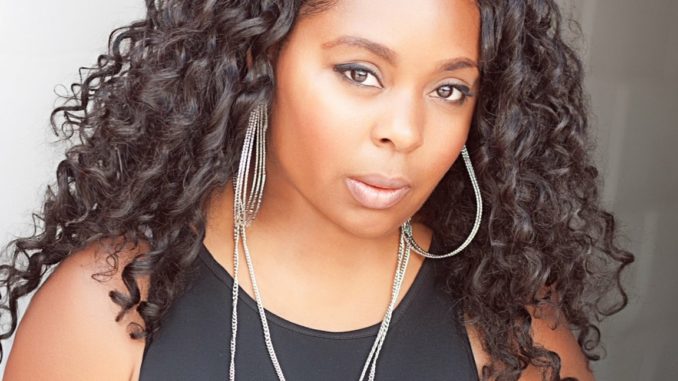 Our featured artist this week is Toni Laure.  Toni is a self-published author, entrepreneur, freelance writer for Maya's Blog, and expanding her resume to screen writer.  Along with her husband Toni is collaborating on a dramedy coming out in a year.  She is a focusing on using her gifts and talents.
Toni Larue is a little bit of everything right now because she has two companies: The Playlist (Books4u and Music4U). her company provides music and books to prison facilities nationwide.  She is co-owner of Team Jon Doe. It's an artist management company with two artists that She and her husband are currently working with : Brownboi Maj and JusXJustice. It is Toni's goal to expand toward managing more authors in the future.
Other project that Toni has is two short stories that will be released on e-book on Amazon date to be announced.  The short stories are Have Mercy and The Morning After. These e-books will be a part of her horror collection. No Kissing will be available August 31st and Abandoned Secrets: Lost Souls will be available December 12th on Amazon.
No Kissing is a novel that Toni wrote 10 years ago.  It went through many name changes, the plot changed a bit but I am happy to finally see it completed. No Kissing came to her while she was at work. The first two chapters of the book, she wrote in two hours. It's safe to say that she didn't get much work done that day.   The words just spilled out of her.  That's what took so long for Toni to complete it because she wanted it to be organic and flow. Josephine, the wife the main character, has been the most pleasurable to write
About Novels: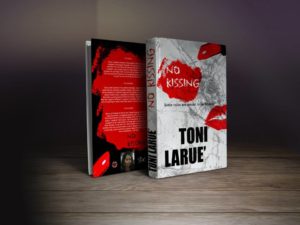 No Kissing: Is about a psychological thriller, of sort. It takes you into the minds of three different people with three different motives. Langston, the main character is a sociopath who falls in "dangerously" in love with his mistress.
Josephine, Langston's wife, is aware of her husbands "issues" and she does what she can to clean up his messes. And then there is Leila. She's young and naïve. She sees Langston as her meal ticket. In her mind Langston is playing right into the palm of her hand but it doesn't take her long to realize she might be the one actually getting played.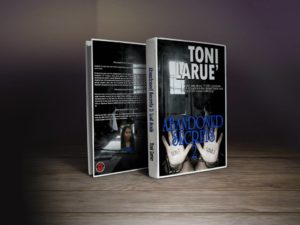 Abandoned Secrets: Lost Souls: Monroe Connors is back. The story takes place right after the first novel ends. Monroe is paranoid that the people she bought down will come after her. She wants to move on but is forced back into the underground world of the sex slave trade, when Elizabeth, the mother of a missing girl, seeks Monroe out to help her find her daughter. I introduced some new characters, Elizabeth and Charlie Steel and also brought back some fan favorites like Lance and Dominic.
Toni love for this book has her excited for people to read it.  This year has been great year for Toni and she is very excited to promote No Kissing and Abandoned Secrets: Loss Souls.   How can readers connect with her?  Toni loves to get emails from fans and she can be reached at authortonilarue@gmail.com or link up with her on Facebook at: https://www.facebook.com/therealtonilarue/