Our Author Showcase spotlight, we sat down to talk with Kamichi Jackson about her latest novel.  Her new novel K My Name is Kendra is a powerful and inspiring story for all to read.  Listen to my interview with Kamichi Jackson on Sistah's Place Blog Talk Radio Author showcase at http://www.blogtalkradio.com/sistahsplace/2017/04/08/interview-with-kamichi-jackson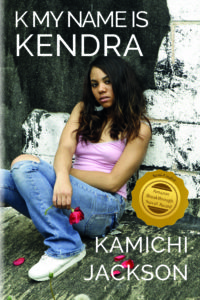 Book Excerpt:
Fifteen-year-old Kendra James' life begins to spiral out of control with the return of her long-lost runaway sister Meisha, and the visit of a young celebrity uncle with questionable intentions. Things take a particular turn for the worse when that uncle exploits Kendra's loneliness and untreated depression and makes a move on her that sends her world into a tailspin from which she's not sure she'll ever recover. Will she survive this tragedy…or will she hit rock-bottom before anyone even notices?
Read the Maya Angelou Excerpt
Kamichi Jackson has other novels that you will love either for yourself or teen.  Along with K My Name is Kendra, check out her e-book Where Present Meets Past, Your Too Much, Reggie Brown, and forthcoming adult novel titled The Brownstone.