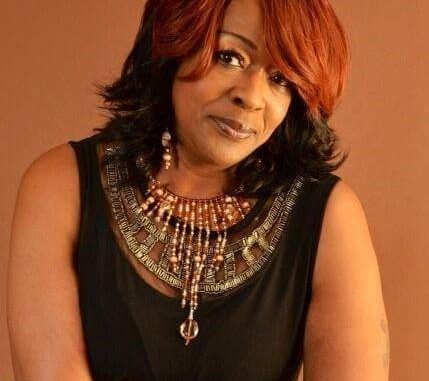 I had the pleasure to interview best-selling author Samantha Joyner-Jackson to talk about her latest novel Steppin Out of Hell with High Heels on.
Take a listen to our interview:
Who is Author Samantha Joyner?
Author Samantha Joyner is the author of "The Woman Cheater, Making It Do What It Do", The Woman Cheater What she won't tell you I will" and her newest release "Steppin Out of Hell With High Heels on.
Samantha speaks on relationships in all of her books. She is one of few authors who doesn't bash men in her novels.  Her characters show that men are good as well as women.  Samantha show women finally starting to show their hand.
Samantha has brought her charters to life in which everyone can relate in one way or another. She also shows how God can change all people. She feels all people have had some type of relationships that failed and in her characters she shows the healing process from both sides of the relationship.
Read an excerpt from her latest novel.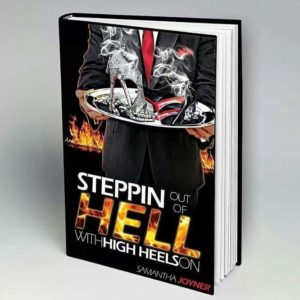 Simone Johnson has lived in hell and back again. She realizes that living in Hell becomes a continuous life style for her.
She must love it because she keeps dating online meeting the same types of men with the same types of problems. Simone is ready to live a new life style with a different kind of love.
She now has to pay the price for all her past mistakes. She does not realize that the best man for her has been sitting in front of her all along.
Can she stop looking for online love to see what's right in front of her or will she continue paying the price to live in "Hell"? Simone has to change her mindset and stop looking for Mr. Right Now in order for Mr. Right to come along. Gordon Wilson is a educated man and one of the most gorgeous available men in the town of Rochester New York.
Gordon is a church going man, professional man and a successful business man. He has a past like most of us and he allows his mother to have a part in it all. He has to come to terms with living in hell continuously or stepping out to conquer all things in his life.
Learn more about author Samantha Joyner-Jackson by visiting her website and social media platform.
Website & Social Media:
Twitter: Samantha J@jynrsam or Instagram: JYNRSAM
Photo Credits:  Courtesy of Samantha Joyner-Jackson