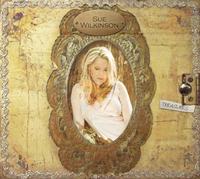 I had the pleasure to sit down to Sue Wilkinson songwriter, pianist, and singer.  She is one half of the duo Cypress South with Michael Caddy.  Her sound is a combination of blues and ambient influenced.  Sue has an amazing voice that has been compared to Adele, Cold Play, and London Grammar.  Her musics has been described as electro-soul.
Sue talks about her music, musical influences, her inspirations for writing, and upcoming muscial projects.   Her latest album project is titled Treasures  which has some beautiful tracks that you can learn more about on her website at http://www.cypresssouthmusic.com/?home.
Take a listen to our full interview and listen to one of her tracks after our interview.
To learn more about Sue Wilkinson & Cypress South music, visit their website and follow them on social media.  Sue is passionate about her music and it shows in her vocals.
Photo Courtsey:  Cypress South Music