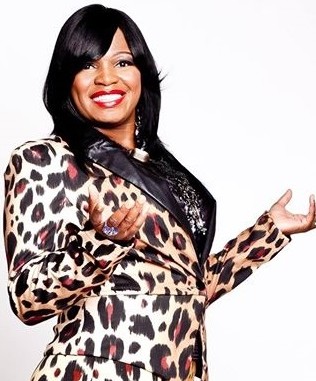 I had the pleasure to talk with Johnnetta McSwain an Emmy Award documentarian, author, international speaker, and the CEO and founder of Breaking The Cycle and Beating the Odds.  Her story can be seen in the powerful documentary "The Road Beyond Abuse".  This documentary is narrated by Jane Fonda as Johnnetta shares her story that his heartfelt, tragic, and most important triumphing.
After watching the documentary, Road Beyond Abuse Johnnetta McSwain shows us all that you can overcome any barrier that is placed before you when you make up your mind that it's time for a change and I am breaking these generational curses.  By speaking out and sharing her story with other women across the country she begins to help women heal and empower them with the theme "Yes You Can".  
Johnnetta choose to rise above the streets of Birmingham, Alabama with her GED and relocate to Atlanta, Georgia where she would earn her Bachelor's degree from Kennesaw State University in Communications.  She was not stopping with just a Bachelor's degree; she would go on to Clarke Atlanta University to receive her Masters in Social Work.  Johnnetta determined to make her dreams come true by being the first doctor in her family.
Johnnetta's journey will encourage you to stop and look at your life and break the generational curses that cripple your family.  She had the mindset that "yes, you can overcome your past" and break the generational curses that repeats itself.   After doing the documentary, that led to her writing a Rising Above The Scars published in 2010 and her latest 12 Steps to Self-Awareness Model.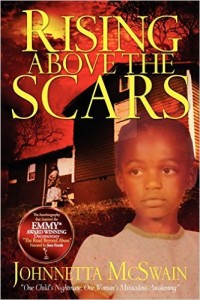 About Rising Above Scars :
"Rising Above the Scars is the true account of Johnnetta McSwains triumphant life story. Viciously abused as a child, she rose above every stereotype and beat all odds, narrowly escaping poverty, self destruction, prison, drug abuse, and death."
Visit Johnnetta's website to learn more about her speaking engagements and upcoming projects.  It's 2016; Johnnetta McSwain is having "Giraffe conversations" that will take her to even greater depths and greater opportunities that will empower women to break generational curses.   You can listen to our audio interview on our Facebook page at Sistah's Place2
http://www.johnnettamcswain.com/
Photo Credits & Sources:  Courtsey of Johnnetta McSwain