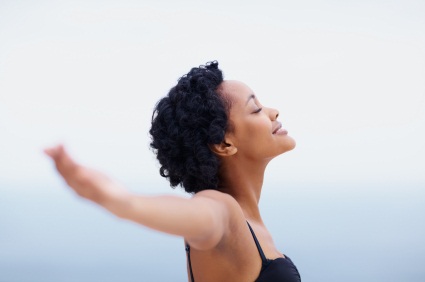 You're not letting go! My husband stated as we tried to fix the pipe under the sink. As tired as I was, I was too afraid to let go of the pipe because I thought for sure that it would hit the surface and break.  My husband was beginning to get irritated with me because all he needed me to do was to hold the pipe in place while he twist it onto the main pipe with the wrench.  My concern was that if I let go too quickly the pipe would then break and we would be back to drawing board number one. The longer I held the pipe up, the more frustrated my husband became. With carefulness, and team work the pipe was safely in place.
Finally my heart could beat regularly again. This was one of those moments where I didn't want to mess up.  My desire was for my husband to be proud of me.  But in all reality he wasn't looking at how sturdy I held the pipe. He wasn't expecting for me to know the in's and out's of the project.  No, he was only asking me to let go.
That was his way of saying, "thanks, but I can take it from here." Now I know it sounds like a simple request, but when you are so use to being in charge and making the decisions about every area in your life, letting go seems like you are losing the power over the circumstance.
In your walk with God, you may run into situations where God is desiring for you to let go. Whether it's worrying about the bills, worrying about your children, or stepping into a new career.  God wants you to know that He is in control and He knows what He is doing. Your job is to let go and trust him with all of your might and strength. He doesn't expect for you to be perfect.
He just expects for you to release all of your worries, and concerns to Him. When we let go then we let God, and we are no longer frustrated about the situation. If your desire is to please Him then you can start by giving Him all of your concerns.  Most of us have a difficult time because we refuse to do what God tells us to do.  Sometimes we may be use to controlling everything.
To allow someone else to help us might make us feel vulnerable and so we tend to hold on to things longer than we should. But our Father is not like man, and He has our best interest in heart. In Psalm 55:22 God says "Cast thy burden upon the Lord and He shall sustain thee." He doesn't want you to worry about anything and He promises you that He will keep you. He will work everything out for your good.  We must remember that we are mere humans and we have limited powers.  But The Lord is all POWERFUL and He is not limited to anything or anybody. So let go and let God have His way in your life.
Author Bio: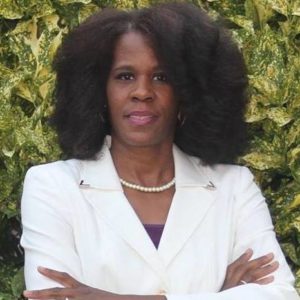 Being a new Author, there is a deep desire to enlarge my territory in the area of Authorship. I've written three books, "Enspired Under His Wings," which is a poetry book, "21 Days of Hope A New You,"  a devotional, and "Recipes for Beginners Like Me."