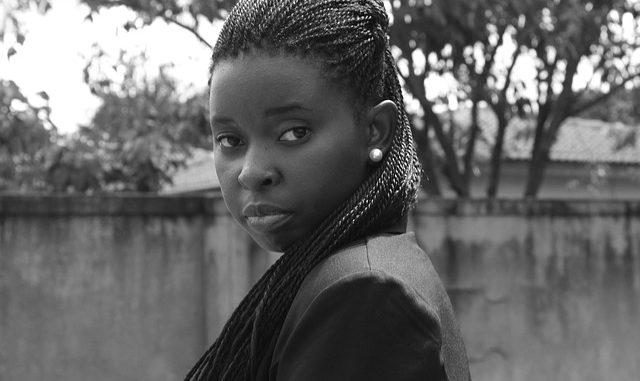 I woke up this morning, lifted my head and realized that I was releasing my bent ear as I'd been sleeping on it incorrectly. The ear is pliable and that quickly got me to thinking.
Often times we don't recognize the true beauty and significance in God's creation – the human body. Many don't recognize the truly intricate roles of our body parts. Sure, we know the basics that we all learned in school but connecting that to the Father, the creator of those body parts, I believe we tend not to give credit where credit is due with the highly constructed, complexity and sophistication of the human body and its working parts.
The main function of the ear is to detect, transmit, and transduce sound to the brain. That being said, how often do you actually "listen"? I know many of you think you're fully listening when arguing with someone but according to the experts – you are not. Sure, you hear them arguing with you but you miss things being said because you're busy arguing right back. I read a quote – "Most people don't listen with the intent to understand but with intent to reply."
Have you ever taken a step back and realized that you really weren't "listening"? Have you had to say – "I'm sorry, I didn't hear you" or "that's not what I heard you saying"? If yes, maybe that's because you weren't "listening".
In order to hear the voice of the Lord, one has to "Listen". This is different from hearing it through your ear but one must first conquer the act of listening, through the ear – (being quiet long enough) to hear what's being communicated. Being quiet long enough to hear, allowing His creation to work together with the other intricate parts of the body to do what He's created it to do, will position you to hear when God is speaking to you. You will know it is the Father because you're listening, you will hear the voice of the Lord if you're quiet long enough to "listen".
If you're not already listening the way God intended, start practicing. God has a word for you and He's not going to shout it, but He'll speak in a soft quiet voice. If you're not listening – you will miss His whisper, you will miss His message. Practice by allowing others to finish their sentence without interruption. Practice not arguing but having constructive, level headed conversation. You'll find that with listening, you will receive something you'd ordinarily miss but with listening, you will not miss out on hearing the voice of the Lord.
Meet Cindy H. Reed
Cindy H. Reed was born in Brooklyn, New York; raised in Amityville, Long Island, New York. She's published in three anthologies located in the National Library of Congress. Diamonds and Pearls – 1997, Best Poems of 1998, and Timeless Voices – 2006. In 2014, she was the featured reader of one of her writings at the "FCAC Literary Expo" in Washington, DC. She's a published Author with her first book featured on Amazon Kindle.  Cindy is the proud owner of Cindy's Simple Pleasures, LLC, Petals by Cindy, LLC, Creations by Cindy's Hands, and Second Time Around. She is an inventor in Patent Pending status. She's a Blogger for "Simply Cindy" blog and a licensed Insurance Sales Agent in the States of Virginia and Maryland.  She is a Better Life Consultant & Founding Member of Sheagocosmetics. She is a Mother of two.
Websites
Blog name: Simply Cindy
http://simplycindyblogaddress.blogspot.com/2017/04/cindys-featured-artist-of-week-tamia.html