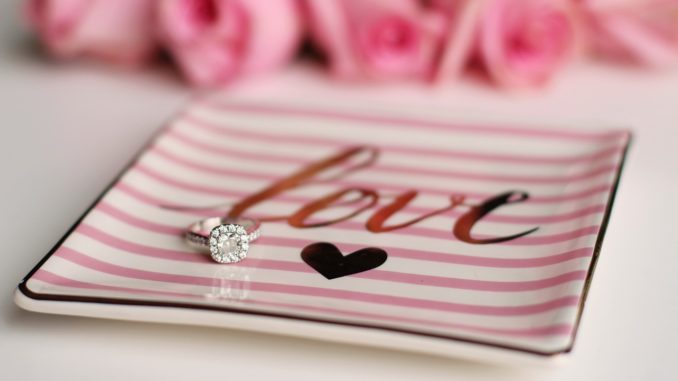 February is the 'month of Love', and a time when many women feel lonely, unloved, and left out of the season's activities.
But did you know that Love isn't something you should go looking for?  It's something that should be cultivated from within!
Very often, we as women say we want to attract True Love, but do we love ourselves?  You might answer "yes!" to this question, but I'm not talking about a superficial surface love, I'm talking about a deep love for your inner Self.  Because when you develop this, you will radiate love, and that's what will make you attractive to others.
Some women think that 'attractiveness' is based on the physical.  They put a lot of effort into their outer appearance.  Everything looks perfect; the hair, nails, makeup, clothes….but they still aren't attracting any men, or are attracting the wrong type of men.
Men have radars.  They can tell if you're just patching yourself up, or whether you actually truly love yourself.  If you don't, they will treat you based upon how you feel about yourself.  Do you respect, honor and love yourself?  If you have high self esteem, others will reflect that back to you.
True attractiveness is a frequency that you emit, based upon what's going on within.  During my own Self-healing journey, I had to learn to love myself from the inside out, because I didn't like what I saw on the outside.  But by cultivating love from within, I became highly attractive.
If you want to attract love, love yourself.  If you want to be respected, respect yourself.  If you want to be treated like a queen, act like a queen.  Whatever you want to receive from others, give it to yourself.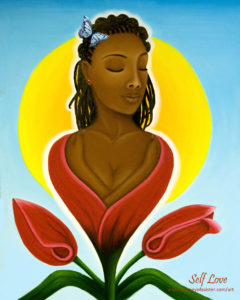 DIY Love Exercises:
Buy yourself some flowers
Take yourself out on a date
Treat yourself to something you've always wanted
Look in the mirror daily and say "I love you" (this might be hard at first, but keep it up for 30 days and see what happens!)
Treat yourself to a bubble bath with candles, essential oils (e.g. lavender and chamomile). Add rose petals for more indulgence, and soft music.
Spend time by yourself in the silence, and write a list of the qualities you would like your partner to have. Match this list against your own qualities, do they match?
Work on your Self while you're waiting for you partner to arrive
Write a list of Positive Affirmations and record them on your phone and play them to yourself every day (for more info read my book 'How to Get the Ring On Your Finger')
Pray daily for your husband and marriage, and give thanks before they even show up
Cook healthy meals for yourself
Exercise daily
Strive to become the best you can be – if you want the best, become the best!
About Contributor Writer: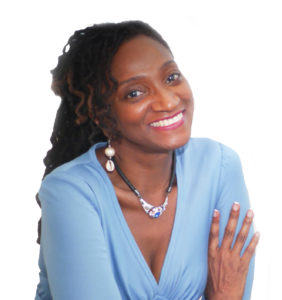 Cezanne is an award-winning Visual & Spoken Word Artist and Author of the Self-help novel 'Journey of a Sister' and its sister-book 'How to Get the Ring On Your Finger'. Her books feature her artwork and poetry:  www.journeyofasister.com/books
(Award-winning Visual & Spoken Word Artist/Author/Blogger/Events Host)
WINNER: 'International Artist of the Year' Spokenword Billboard Awards (USA)