"Like poetry, fashion does not state anything. It I am majestic. merely suggests." Karl Lagerfeld
It is my ability to change my looks hair, nails, and makeup. I strike a pose wearing the latest trends and guess who it is "confidence." Wrapped in beauty I stand tall as the whole room stares at my naked soul. I am the definition of fashion. I state nothing in the room but my latest attire "Confidence" suggests she is someone new.
I am majestic.
In a room filled with designers, I am the canvas. I am the ideal trend simply stating nothing in words allowing my "confidence" to be the muse for every designer within the room. Wrapped in beauty I stand tall as the whole room stares at my naked soul. Fashion states nothing but I prowl the room merely suggesting with my latest design called "Confidence suggesting I am what's new.
I am majestic because labels do not speak for me they just add to the symphony playing behind me as I prowl the room. See fashion does not speak for me but I am the voice that speaks of it proudly suggesting its ability to change my look and cause people to wonder who I think I am so confidently strolling through the room.
I am majestic!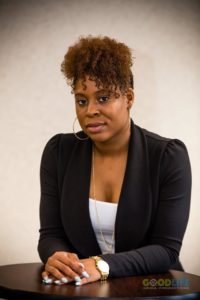 Simone Carter
She is the CEO of Simone's Digital World! Consider us your ambassador for the latest fashions & web design that will take your brand to the next level.  She is a college graduate from Loyola University with B.A. in Public Relations & Advertising. Currently a Graduate student at Northwestern University Fall 2017.
Article originally posted at https://simonesdigitalworld.com/2017/06/06/merely-suggesting/
Follow her social media channels:  https://twitter.com/Symones_World
Follow on Instagram:  https://www.instagram.com/spoken_fashion_/