Your prayers are not prayers that are just a mist. This was my confidence as I sat there on the examining table. And even though I was back in the doctors office for the seventh time awaiting my test results for the breast cancer results, those words flowed through my very being.
The doctor was standing in front of me, with his eyes steadily on my paperwork. He made a few ugh huh's and nodded his head a few times. Finally he looked at me and said "You must have a direct phone line to God." "What do you mean?" I responded. He took a deep sigh and said "well, the type of cancer that formed in your body, especially at this stage, should have taken you out of here quickly." "With you waiting so late to seek help, the odds were really against you."
Then with a smile on his face he said "the test results show no sign of cancer." Those words were the words that I wanted to hear. Especially after praying and believing God for a miracle. I remember the day when I received the news, it was like a death sentence being handed out to me. My life was at a stand still and it seemed as if every dream that I ever dreamt had diminished. I called my family, and church members in hopes that someone would tell me that I would be alright. Their prayers comforted me but it didn't take away the fear.
One day as I was reading a magazine, there was an article that was entitled "Your Prayers Are Not Prayers That Are Just A Mist." Hmmmm I thought back on how God had come through for me in the past. So I set my mind on those things and with the word of God, I began to speak life over my body, my mind, and everything associated with the situation. Every doctor that was going to be apart of my circumstance was lifted up in my prayer time. I spoke those things that be not as though they were.
As the word of God was being spoken, I could feel in my very being that everything was going to be alright. Being a child of God gives us the confidence that everything concerning us is under the Blood Of Jesus. And our prayers at not prayers that go up in the air and take up space. Our prayers with a sincere heart can move mountains out of our way.
Prayer is the key and faith unlocks doors in the spirit realm. Jesus said if you have faith the size of a mustard seed you can speak to the mountain and it must obey you. The cancer had to obey the word of the Lord. What mountain are you facing today? No matter what it is or how big it is, our God hears your prayers and he will answer them just for you.
Kimberly McAllister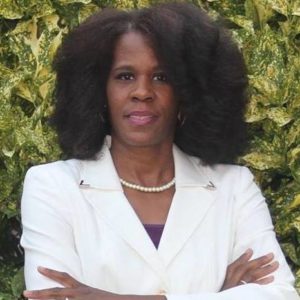 Kimberly McAllister is a wife, mother of six children, and a grandmother of eight grandchildren. She became an Author/Life Coach in 2016. Kimberly is an App entrepreneur/owner of the game "KES Wordz,"  which is in the app store. She has written three books, "Enspired Under His Wings," "21 Days of Hope-A New You," and "Recipes For Beginners Like Me." Writing has always been apart of her life since she was five years old, and she still continues to use the gift that God gave her to minister to others.
http://repairerofthebreach.simplesite.com/
https://www.instagram.com/enspiremysoul/