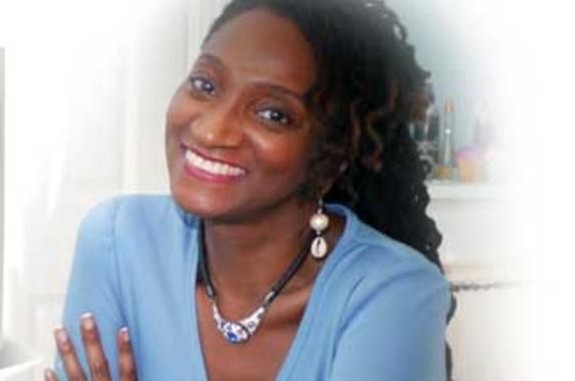 Why Am I Still Single?
'Ask questions as a habit, and be ready to receive the answer'
"I'm beautiful, I'm intelligent, I own my home, I drive a nice car, I earn good money, I keep the faith, I can cook and clean…so why am I still single?"
Do you ask yourself these, or similar questions?  What's preventing you from finding, and keeping, True Love?
It may be that you've become a victim of the subliminal messages in films and the media about our brothers; that there are no decent black men left; they're either already married, incarcerated, gay, violent, on drugs, or not interested in marriage.
The truth is, plenty of our men are just as interested in finding a sister to love and be loved by, to have a deep spiritual connection with, to experience True Love and happiness with, and to possibly marry.
If you find this hard to believe, you might want to cut down watching the 'tell-lie-vision', reading mainstream newspapers and magazines, and listening to songs that damage the way we view each other.  Do you notice how mainstream media rarely show positive images of happily married Black couples?  Does that mean there aren't any?
I see a covert scheme being carried out to keep Black men and women apart.  If you have fallen victim to this plan, you are in the right place.
See, your subconscious beliefs are the main reason behind what you attract and repel.  If on a conscious level you want to meet your perfect match, but on a subconscious level you don't believe there are any eligible brothers out there, your subconscious will overrule.  Your conscious mind is only responsible for 5% of what you experience, whereas your subconscious is responsible for 95%!
If you really want to lose your singleton status, you might need to change your belief system around relationships and marriage.  For years, I used to think "All men are dogs" and guess what?  All I kept attracting were men who acted 'doggish' (just wanted to get their leg over!).  It wasn't until I changed the way I thought about my brothers, and began to believe that there are lots of decent Black men out there, that I began to attract them.
Your outer world is a reflection of your inner thoughts and feelings. What are your predominant thoughts around love, relationships, marriage and raising a family?  Are they ecstatic, hopeful, full of faith with corresponding action, or fearful, desperate, and hopeless? Do you worry about reaching menopause with no sign of a husband or baby?
If you believe that 'there aren't enough men to go around' you'll have a hard time attracting one!
In my book 'How to Get the Ring On Your Finger' I interviewed over 30 brothers who were all willing to let you know what would make them put the ring on; it takes an insightful look into how our PAST has affected the way we relate to each other TODAY, and will help you identify any issues you may have that are preventing you from attracting your soul mate so that you can heal, and PREPARE to meet your match!  The e-book is FREE from www.journeyofasister.com (you can also get the paperback for just £5.00 in my indiegogo campaign!)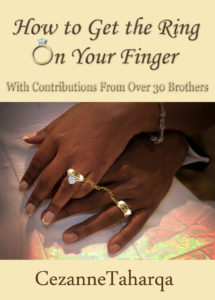 Chances are, you've had many opportunities to settle down with a decent brother, but you've blown them because your perception of what makes for a 'good relationship' is warped.  Your expectations are too high, you throw in the towel at the first hurdle, you are unwilling to compromise.  When we let go of Western views on how our relationships should be, we will stand a better chance at True Love.
Are you a church sister?
I have a special message just for you:
If you are waiting on God for a husband and baby, you might need to 'change your mind' regarding the whole 'no sex before marriage' rule.  I know many of you secretly fulfil your sexual desires, but are afraid to openly declare that you have a lover for fear of what church folk will say.  I was in that position when I was younger.  But my relationship with God was paramount, and I had my suns outside of wedlock (with God's blessing) because I wasn't ready to marry.  I'm now 50, and only just beginning to feel whole enough to enter a lasting relationship.  Here's some advice from a brother:
' If there are any single religious ladies reading this, know that I want you to be encouraged. If you're heavy in church it's fine. Ease us into that side of you. You have got to snag us with your personality. You have to exemplify balance. To the ladies who are religious but don't bombard someone with your beliefs initially, you're appreciated. In fact, I would like to know your levels of success in dating. Because in a guy's mind, if all your Instagram posts are Bible verses, then he'll likely think that's all you have to talk about.' ~ K. Dot (www.singleblackmale.org)
Marriage isn't for everyone
Society is forcing women to focus on a career rather than raising children, and this is having a devastating effect on families.  Many sisters are so focused on building their career that they are missing out on the joys of motherhood. If you are happy devoting your time to your boss rather than raising children, that's fine.  However, if you feel that your life is unbalanced, and you would rather be a devoted wife and mother, then you will need to make some changes to your life, starting with how you think.
Start by reading 'How to Get the Ring On Your Finger' FREE! You can also download Year One of my Self-help novel 'Journey of a Sister' FREE this weekend!  Visit www.journeyofasister.com
And lastly, listen to my poem 'Love Attraction' which I wrote to help my sisters attract True Love, and which features in both books!
Direct Link: https://soundcloud.com/cezannepoetess/love-attraction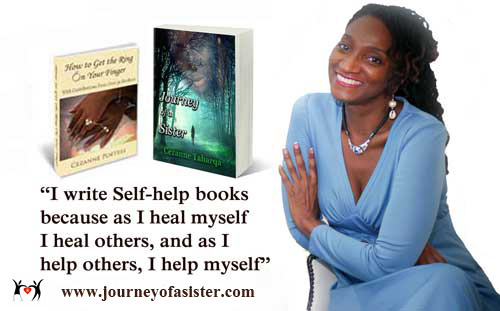 In your service,
Cezanne Taharqa aka Cezanne Poetess
Join Cezanne on Facebook: https://www.facebook.com/CezanneInspires/
Twitter: https://twitter.com/JourneySister
Read her weekly articles: https://www.journeyofasister.com