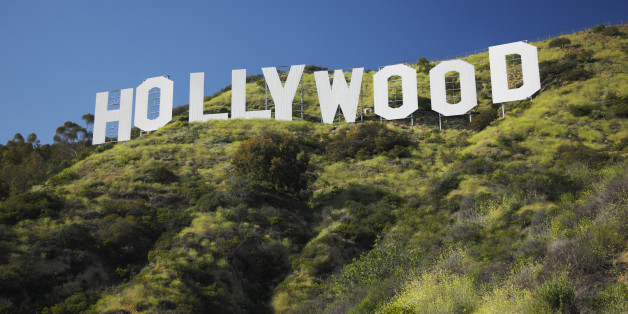 Strong Roles by Black Women portrayed in Hollywood is rare.  While there are many African American males who sell blockbuster movies on their names alone—Will Smith, Denzel Washington and Morgan Freeman come to mind—the same cannot be said about their female counterparts. Halle Berry is the highest-paid African American actress in Hollywood, and her last movie was "X-Men: Days of Future Past" in 2014.
So what's the deal? In my opinion, it's all about the movie roles that are offered to women of color: they're just not up to speed. There are, of course, a few exceptions. Some strong examples are illustrated best in these five films that redefine what it means to be a woman of color and an actress.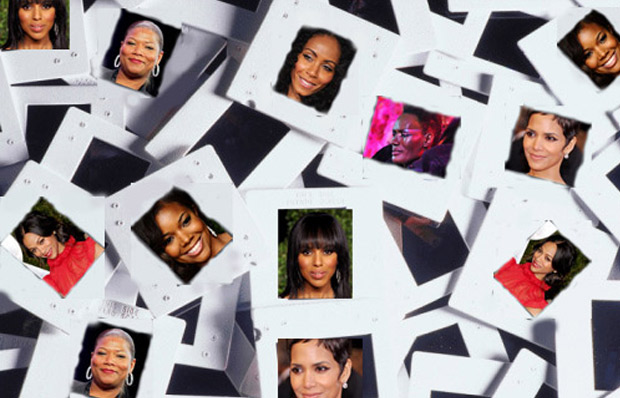 Precious
"Precious" is the leading example of how Hollywood got it right with the portrayal of women of color. The movie foregoes the usual offensive stereotypes and lack of onscreen time with a star-studded cast, including Gabourey Sidibe, Mo'Nique, Mariah Carey, Paula Patton and Sapphire.
As Precious battles the world and herself to overcome abuse, poverty and illiteracy, her character is like a light at the end of the tunnel for viewers who are in the same circumstances. Moving audiences with its inspiration and hope for those with similar problems, "Precious" is a beacon. It was long a story that needed to be shared with the world. Without a doubt, this film will be considered one of the best films to test society and break the barriers of women of color represented by the industry.
2.  The Color Purple
Whoopi Goldberg steals the show as Celie in "The Color Purple," but the movie is great because her story isn't the only strong one throughout. Inspired by the book of the same name by Alice Walker that won the 1983 Pulitzer Prize for fiction, the movie showcases the storylines of Celie, Nettie and Shug. Each faces real-life problems and character-defining circumstances that give way to amazing transformation and personal growth. Currently streaming on American Netflix (if you're out of the U.S., a virtual private network can give you access to the title), it's definitely worth a first look if you've never seen it or even a second if you have.
The film's reflections on the heavy themes of racism, sexism, women's rights and lesbianism are some of the best in film. Although it was nominated for 11 Academy Awards, it won none of them and was considered a huge slight by everyone who considered the acting, story adaptation and cinematography to be the best of the year, perhaps even of all time.
3. What's Love Got to Do with It
Angela Bassett is one of those actresses who really brings gravitas and spirit to her roles ("How Stella Got Her Groove Back" is one hell of a comedy), but her turn as Tina Turner in 1993's What's Love Got to Do with It portrayed a real woman in a real industry in a real time. Not only was it a career-defining role for Bassett, but it was also a role that taught viewers a lot about what it takes to be confident in oneself.
From overcoming the abandonment of her family at a young age to suffering domestic violence at the hands of her husband, Tina Turner's storyline is one that inspires a truly strong performance from Bassett. It's a great one to remind us all that sticking up for ourselves is the secret to personal happiness and strength.
4. Love & Basketball
For those of us out there who still believe we can have it all, "Love & Basketball" is the kind of tale that reminds us it's an uphill battle to have it all, but it can be done. Starring Sanaa Lathan in a career-defining role as Monica, "Love & Basketball" puts the aspirations of its heroine to play professional basketball in the middle of her desire to have a relationship and a life outside of her career.
While it's often we get to see how men deal with the home-work balance or even how they master their careers, this movie exhibits something very original: a woman pursuing a tough professional life while trying to hold on to the things close to her heart. This hopeful journey of one woman is one we can all learn from.
5. The Help
"The Help" was a revolutionary film in so many ways, and Viola Davis was at the very heart of the storyline, proving that the strongest characters aren't always the ones with the most heroic jobs. While it's important to point out that Hollywood's habit of forcing women of color into these roles because they rarely offer anything else, I can't fault Davis' epic performance for the industry's slight.
Exploring the plight of domestic workers in the 1960s American South, the film follows Davis' character, Aibileen, as she fights for justice and breaks the norm at every turn to do what she thinks is right, even when it is detrimental to herself. What's outstanding is that Aibileen acts with enormous compassion and love, not just strength, to show the character's true humanity. Nothing about her role is stereotypical, and I hope that this portrayal, among many others, are what challenges the industry to trust that actresses of color are capable of so much more than serving roles.
These movies are classics to me, each portraying strong women in roles that are the best of movie kind. I have hope for the future—particularly in Gabrielle Union's upcoming portrayal of a rape victim in "Birth of a Nation"—that more movies with diverse voices will be put into production for those of us who are dying to hear those stories told.
About the author:
Cassie Phillips is a movie buff and history nerd who specializes in all things movies and television. She enjoys sharing her love for strong characters and diverse storylines with anyone and everyone who loves a great movie. She is a blogger at culturecoverage.com and has written other articles in the links below.
www.lifehack.org/374786/used-google-for-everything-for-30-days-and-heres-what-happened
http://www.digitalmusicnews.com/2016/05/11/dangerous-signals-security-cybersecurity-music-devotee/
http://culturecoverage.com/2016/06/10/nintendos-greatest-multiplayer-video-games-of-all-time/
Editor's Disclaimer:  The article is written in author's opinion about how she see's Hollywood's portrayal of strong roles for Black Women in Hollywood.
Photo Credits: Tim Hawley via Getty Images for Hollywood picture and Black Enterprises photo collage
http://www.blackenterprise.com/lifestyle/10-movie-roles-that-werent-meant-for-black-women/
http://www.huffingtonpost.com/pamela-levin/the-health-of-hollywood-o_b_4776070.html