Meet the writers for Sistah's Place Real Talk Magazine.  As of August 1, 2017 our platform will transform into a full online format with various segments that will highlight, feature, entertain, inspire, educate, and empower.  Be sure to read their short bio's and dive into the many topics these ladies will be bringing to our platform.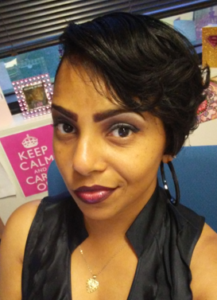 Meet Kimberly Jasper. Kimberley Jasper is pursuing her Bachelor's degree in Creative Writing from the University of Houston. She is currently an accomplished self-published author of three novels, with the greatly anticipated release of her fourth. From horror fiction with a mystical twist, to erotic thrillers, she is able to do it all with well-seasoned finesse. Kimberley gives every genre of her writing the same drive and devotion. Formerly a public speaker, she still mentors women of all ages with a series entitled "A Woman's Work". She is a returning freelance writer for Sistah's Place, Maya's Blog Showcase, and formerly Urban Image Magazine.
Website: https://mkt.com/krjasperwrites
IG: @krjasperwrites
Twitter: @mariasdghtr
Meet Guest Writer Natonya Medford.  Ever since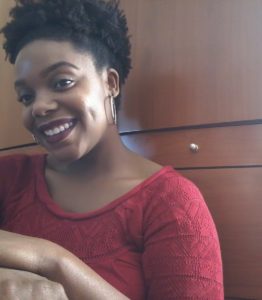 I held my first Barbie, I always promoted change. By cutting my own clothes and designing the fabrics to fit my dolls, I realized I was being innovative, strategic and resourceful. With my degree in Public Relations, I finally found a way to walk down the fashion runway and it's through writing. Fashion PR is the best of two worlds for me, fashion and communication. After contributing to magazines and collaborating with fashion companies in affiliate marketing through Polyvore, I'm ready to plant my stilettos into writing. I want to change the direction of the fashion industry by focusing on inner beauty first. I plan to strut down the catwalk of writing with faith and confidence by my side. Ultimately, I hope to inspire others to become their best through motivational and inspirational pieces.
Blog
Simply Untamed Natonya
Email
simplyuntamednatonya@gmail.com
Follow Me
Twitter | Pinterest | Polyvore | Bloglovin'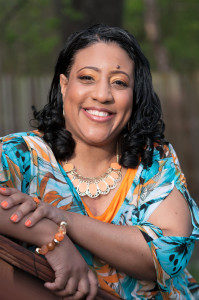 Meet Selena Haskins is a native Washingtonian whose love for reading and writing started at the tender age of nine. Selena's greatest loves are God and family and she uses both as the central theme in all of her books. By writing in various genres, particularly, historical fiction, family saga, and romance, Selena's stories cross the generation lines and bridges the gaps between modern and contemporary fiction. Following the paths of legendary authors who came before her, Selena simply wants to write "good memorable stories that reflect a moral message."

For more about Selena, please visit:
Twitter & Instagram: @booksbyselena
Facebook: @AuthorSelenaHaskins
Website: http://www.booksbyselena.com
Facebook: https://www.facebook.com/authorselena.haskins?ref=bookmarks
Twitter: https://twitter.com/BooksbySelena
Instagram: https://www.instagram.com/booksbyselena/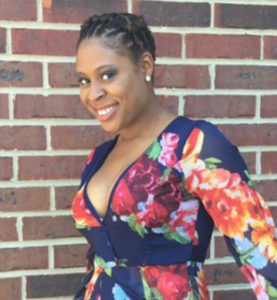 Meet Simone Carter is a graduate from Loyola University Chicago with a Bachelor's degree in Public Relations & Advertising.  She is currently a Graduate student at Northwestern University Health Communications program.  She has recently launched Symone's Spoken Fashion Blog to help empower all women because she believes fashion starts by you accepting the skin you're in so you can slay in the nakedness of your soul. She is Freelance writer for Beautifully Said Magazine and Co-Editor Beauty & Confidence for Sistah's Place and Maya's Blog Showcase.  Simone is co-partner to Sistah's Creative Media. 
Website:  www.simonesdigitalworld.com
Twitter: @Symones_World
IG:  @SpokenFashion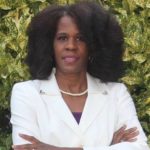 Kimberly McAllister joined our team as a contributing writer in August 2016.  Kimberly McAllister is a wife, mother of six children, and a grandmother of eight grandchildren. She became an Author/Life Coach in 2016. Kimberly is an App entrepreneur/owner of the game "KES Wordz," which is in the app store. She has written three books, "Enspired Under His Wings," "21 Days of Hope-A New You," and "Recipes For Beginners Like Me." Writing has always been a part of her life since she was five years old, and she still continues to use the gift that God gave her to minister to others.
Facebook: http://www.facebook.com/KimberlyMcAllisterLifeCoach/
IG:  https://www.instagram.com/enspiremysoul/
Website:  http://repairerofthebreach.simplesite.com/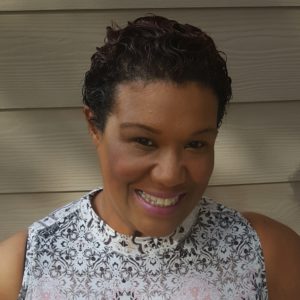 Meet our guest writer Jeanee Patton.  She is the business owner of Kennedy's Sweet Tooth.  She is a wife and mother of two beautiful children residing in suburbs outside of Atlanta, GA.  Jeanee is  passionate about her gifts and talents.  She will be writing in our inspiration & Motivation  segment.  Learn more about her by following her on social Media in the links below.
@kennedyssweettooth – facebook
@kennedyssweettooth – instagram
@brownsugarcaker – twitter
jeaneepatton – pinterest
website:  under construction
https://www.facebook.com/kennedyssweettooth/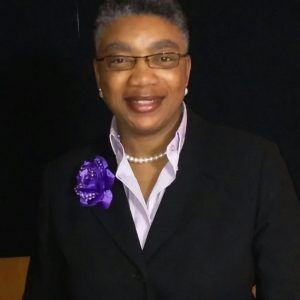 Meet guest writer Aretha Tatum. She is a publish author of two novel titled The Wonderful Counselor and The Problem With Jesus.  Aretha "Ms. Respect" Tatum was born and raised in Chicago, IL. Writing was not her plan, it was God's plan. After several amazing encounters she started writing books which talk about her supernatural experiences and share the Good News of Jesus Christ.Follow her on social media to learn more about her.
IG: @MsRespect
Twitter @Courageoverfear
https://www.amazon.com/Aretha-Tatum/e/B01LWVL9ME/ref=sr_tc_2_0?qid=1499735637&sr=1-2-ent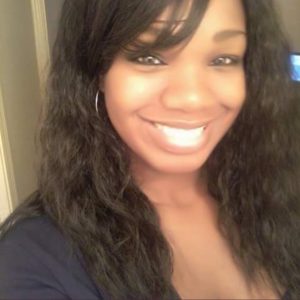 Meet guest writer LaSasha Robinson is an up and coming playwright and Christian Fiction author. Her first stage play "Angels on Assignment" is currently in production, and her first novel entitled "The Husband Tour" is currently being written. Her blog "Reads by Sasha" is an eclectic fusion of everything that embodies virtuous women. She currently resides in Louisville, KY with her two daughters.
http://www.readsbysasha.wordpress.com/
http://www.facebook.com/sasharobinson
http://www.instagram.com/justcallme_sashaa
Meet guest writer Cindy H. Reed was born in Brooklyn, New York; raised in Amityville, Long Island, New York.  She's published in three anthologies located in the National Library of Congress. Diamonds and Pearls – 1997, Best Poems of 1998, and Timeless Voices – 2006. In 2014, she was the featured reader of one of her writings at the "FCAC Literary Expo" in Washington, DC. She's a published Author with her first book featured on Amazon Kindle.  Cindy is the proud owner of Cindy's Simple Pleasures, LLC, Petals by Cindy, LLC, Creations by Cindy's Hands, and Second Time Around. She is an inventor in Patent Pending status. She's a Blogger for "Simply Cindy" blog and a licensed Insurance Sales Agent in the States of Virginia and Maryland.  She is a Better Life Consultant & Founding Member of Sheagocosmetics. She is a Mother of two.
Websites
Blog name: Simply Cindy
http://simplycindyblogaddress.blogspot.com/2017/04/cindys-featured-artist-of-week-tamia.html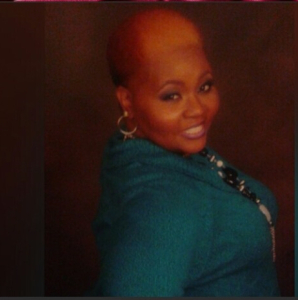 Nancy L. Collins is the owner and creator of Your Beauty w/NancyCollins285 aka YourBeauty285.  Under the umbrella of Your Beauty w/NancyCollins285, lies her Creative Ghostwriting business, blog posting, small business marketing, personal consulting, and two upcoming books (to be released in December 2017).  Nancy resides in Atlanta, Georgia with her two children.
Past Writers: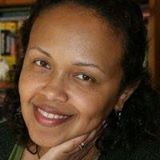 Dorothy Peaple joined our team January 2017.  Dorothy Peaple is a writer from Georgia who currently resides in England. She writes the blog From a Yellow House, which covers books, film, photography and a variety of other lifestyle subjects. Dorothy is currently working on her first novel.
Hermione Daguin joined our team of writers last quarter 2015.  She is a college student studying biology and a published author.  Her first novel was published after graduating from High School  called Life Happened and her latest novel Behind every Mean Girl There's a Tragedey.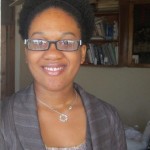 Where you can learn more about Hermione?
Facebook: https://www.facebook.com/HermioneDaguinauthor
Twitter: https://twitter.com/hermione_daguin
Google+: https://plus.google.com/u/0/+HermioneDaguin/posts
Website: http://hermionedaguin.wix.com/hermione-daguin
Tamikka Malloy joined our team last quarter 2015, She is a mother, Writer, Poet, Author who works for Camden County Community College as a library assistant.   She is a freelance makeup artist, fashion/beauty/lifestyle blogger.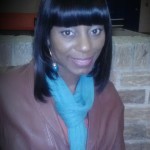 Where you can find more about her:
www.jazzminerose.wordpress.com
www.number1beautypics.wordpress.com