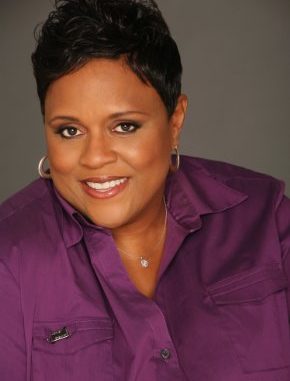 I had the pleasure to interview Chicago Actress Thea Camara in August.  Thea plays the role of Miss. Green in Mark Harris's new web series "I Used To Love Her" premiering September 29, 2016.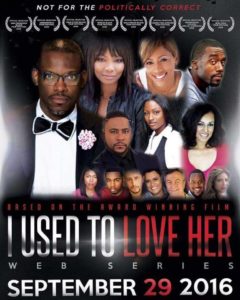 Thea talks about her role as Miss Green and shares what attracted her to the role and how she selects roles that she enjoys portraying in film and television.
Take a listen to our interview.
Read Thea's Mini Bio excerpt:
Thea has had the opportunity to perform in stage plays, commercials and on the big screen. Thea Camara has trained under the watchful eye of Tasha Smith from "Why did I get married I & II and attended TSAW in Atlanta several times. She has also attended Act One studios, Columbia College and Concordia University where she earn her degree.
Thea has worked on various films including, Christopher Nolen's 72 Hours, Kimberly Conner's Before I do, Michael Lanus's The Hood, Kimberly Conner's Jump In, Lawrence Chamber's Letters, Kenya Renee's Deacons Choice, William Cochran's Englewood the Growing Pains in Chicago.
Thea has also made several television appearances including Chicago Fire, Boss, and The Steve Harvey Show. She also landed an Illinois Lottery commercial.
Sistah's Place first sat down with Thea Camara in December 2014.  Check out her first interview with us at   http://sistahsplace.com/exclusive-interview-with-thea-camara-following-her-passion/ Since then the actress has been spreading her wings not just film but television as well.  We will be seeing a lot more from this talented actress who is dedicated and committed to her purpose.
We look forward to seeing her work with Tyler Perry in the near future.  Speak those things you desire into existence.  We stand with you Thea Camara.
Learn more about Thea Camara by following her on social media and visiting her website.
Websites and Social Media:
http://www.iusetolovehermovie.com/
https://www.facebook.com/theacamaraactress
Photo Credits: Thea Camara photographer Dan Duverney ,  Film "I Used To Love You" Photo flyer courtesy of Mark Harris.
Mini Bio Credits:  IMB Profile http://www.imdb.com/name/nm3859411/bio?ref_=nm_ov_bio_sm