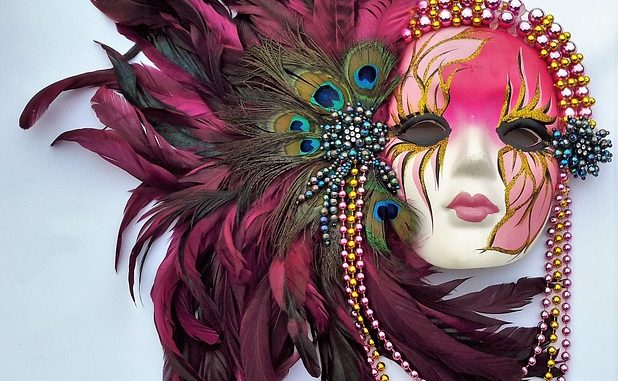 "All the world's a stage, and all the men and women merely players" – William Shakespeare
During Mardi Gras season, participants wear beautifully decorated Mardi Gras masks to conceal their identity.  Originally, the masks allowed participants to flee society and class restrictions and be anyone they wanted to be or act outside of their normal behavior.   You have to admit there is an air of mystery and curiosity that is peaked when one's identity is hidden.
Although you don't see Mardi Gras mask being worn outside of carnival season, many are wearing an invisible one.  Masking who they really are or meant to be because they are afraid of what others might think if they are true to themselves.  Your truth lies in you and not in others.  Conforming to other's idea of who you are does not allow you to grow to your full potential.
Being your authentic self means you are accepting of who you are – flaws and all.  You are brave in allowing others close enough to penetrate beneath the mask.  When you don't do this, you are saying that your authentic self is worthless.  It's possible you could also forget or lose sight of who you truly are and that is the real travesty.
If I asked who you really are? Would it be consistent with to whom you portray yourself to be?   During the different stages of our life, we may struggle to accept being comfortable in our own skin.  We try to fit into a mold that someone else has built.  It's uncomfortable, because it was never meant to fit.  You have to be comfortable in your own skin, and that is the ultimate goal.
None of this comes without consequences.  People will walk away from you or try to make you uncomfortable because they cannot handle who you really are.  Let them walk – swiftly!   Now you have room for the ones who can accept your true self.  Never forget it your happiness is depending on you.
Live fearlessly and just be you.  Why fit in when you were meant to stand out?  You should never apologize for being true to you.  Every day is an opportunity to learn about yourself and practice self-love.  Give yourself permission to be your biggest cheerleader and remove the mask.  I'm rooting for you Suga and so are others.
About Author: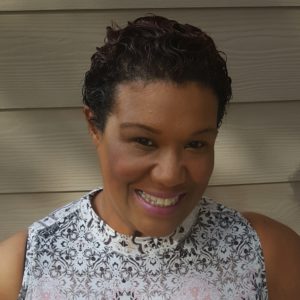 Meet our guest writer Jeanee Patton.  She is the business owner of Kennedy's Sweet Tooth.  She is a wife and mother of two beautiful children residing in suburbs outside of Atlanta, GA.  Jeanee is  passionate about her gifts and talents.  She will be writing in our inspiration & Motivation  segment.  Learn more about her by following her on social Media in the links below.
@kennedyssweettooth – facebook
@kennedyssweettooth – instagram
@brownsugarcaker – twitter
jeaneepatton – pinterest
website:  under construction
https://www.facebook.com/kennedyssweettooth/